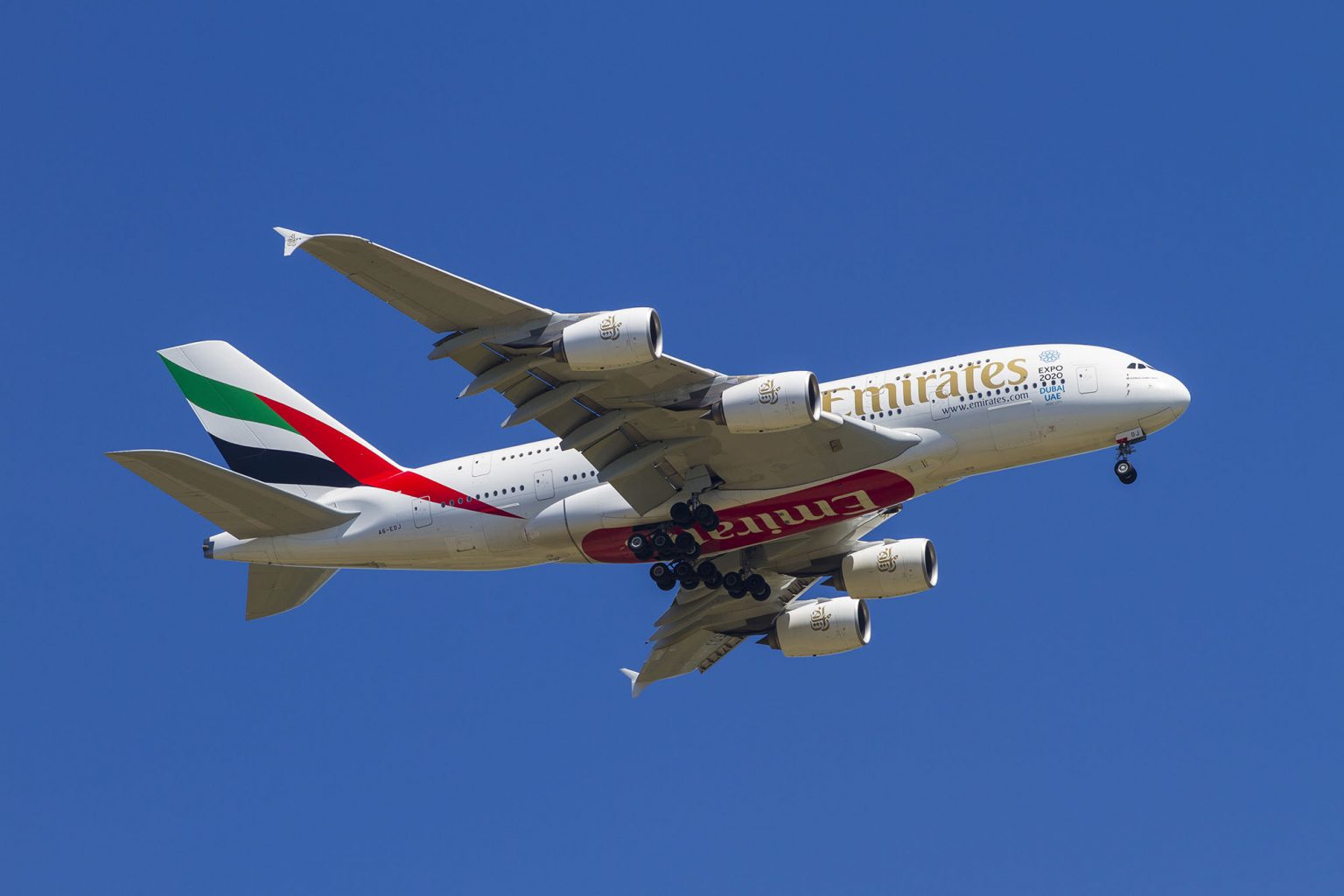 Just over twenty years ago, Emirates was born as the official international airline of the United Arab Emirates.
On 25th October 1985, Emirates flew its first routes out of Dubai with just two aircraft leased Boeing 737 and Airbus 300 B4. Then as now, our goal was quality, not quantity, and in the years since taking those first small steps onto the regional travel scene, Emirates has evolved into a globally influential travel and tourism conglomerate known the world over for our commitment to the highest standards of quality in every aspect of our business.
Though wholly owned by the Government of Dubai, Emirates has grown in scale and stature not through protectionism but through competition with the ever-growing number of international carriers that take advantage of Dubai's open-skies policy. Not only do we support that policy, but we see it as vital to maintaining our identity and our competitiveness. After making its initial start-up investment, the Government of Dubai saw fit to treat Emirates as a wholly independent business entity, and today we are thriving because of it. Our growth has never been lower than 20 per cent annually, and the airline has recorded an annual profit in every year since its third in operation.
Continuing our explosive growth while continually striving to provide the best service in the industry is the secret of Emirates' success. The Emirates Group announced record net profits of Dhs 3.5 billion (US$ 942 million) for the financial year ended 31st March 2007. The 28.8 per cent increase in profits versus the previous year speaks of a promising future of an airline we feel is greater than the sum of its many parts, which now include:
An award winning international cargo division
A full-fledged destination management and leisure division
An international ground-handler
An airline IT developer.
Flying to more destinations on more aircraft every day
With a fleet of 113 aircraft, we currently fly to over 100 destinations in 62 countries around the world, and our network is expanding constantly. Nearly 800 Emirates flights depart Dubai each week on their way to destinations on six continents. In fact, Emirates' flights account for nearly 40 per cent of all flight movements in and out of Dubai International Airport, and our aim is to increase this market-share to 70 per cent by 2010 without compromising our reputation for quality. Toward this end, Emirates has made numerous significant announcements regarding the future of its already state-of-the-art fleet. In 2001, Emirates demonstrated its confidence in the industry's future growth by announcing the largest order in aviation history, valued at US$15 billion. A staggering 58 new aircraft, a mix of Airbus and Boeing, were to join the rapidly expanding fleet. In 2005, Emirates announced the largest-ever order for the Boeing 777 family of aircraft – 42 in all in a deal worth Dhs 35.7 billion (US$ 9.7 billion). At the 2006 Farnborough Air Show, Emirates signed a Heads of Agreement for 10 of Boeing's new 747-8F aircraft, to be powered by General Electric's GEnx jet engines, in a deal worth US$ 3.3 billion. At the Dubai Airshow in November 2007, Emirates announced a historic civil aviation aircraft order when it signed contracts for a 120 Airbus A350s, 11 A380s, and 12 Boeing 777-300ERs, worth an estimated US$34.9 billion in list prices. The agreement with Airbus comprises firm orders for 50 A350-900s and 20 A350-1000s, plus 50 options for the A350-900s. The first A350 will be delivered to Emirates in 2014. Emirates also firmed up orders on the eight A380s for which it had signed letters of intent earlier this year, and placed firm orders for an additional three of the double-decker aircraft, bringing its total firm order for the A380s to 58. With the new order for 12 777-300ERs, valued at US$3.2 billion, Emirates now has 57 Boeing 777s pending delivery and is set to become the world's largest 777 operator in the next few years. Emirates' current order-book stands at 244 aircraft, with a total value of approximately US$60 billion. In combination with what is already the youngest and one of the most modern fleets in worldwide commercial aviation, this commitment to the future reflects our goal to develop Dubai into a comprehensive, global, long-haul aviation hub. In the financial year 2006/2007, Emirates carried 17.5 million passengers and 1.2 million tonnes of cargo. We look forward to a bright future in which we carry many millions more across a growing network of international destinations.
The Emirates Group
A fast-growing international airline with one of the youngest fleets in the sky and more than 300 awards for excellence worldwide, Emirates is one of two key corporations in the Emirates Group. The other is Dnata, one of the largest travel organisations in the Middle East with over 8,000 employees handling passenger, cargo, ramp and technical services for numerous airlines at Dubai International Airport.
Emirates and Dnata are committed to providing their respective clients and customers with the highest possible level of professional service. For more information, we invite you to visit the Emirates Group website.