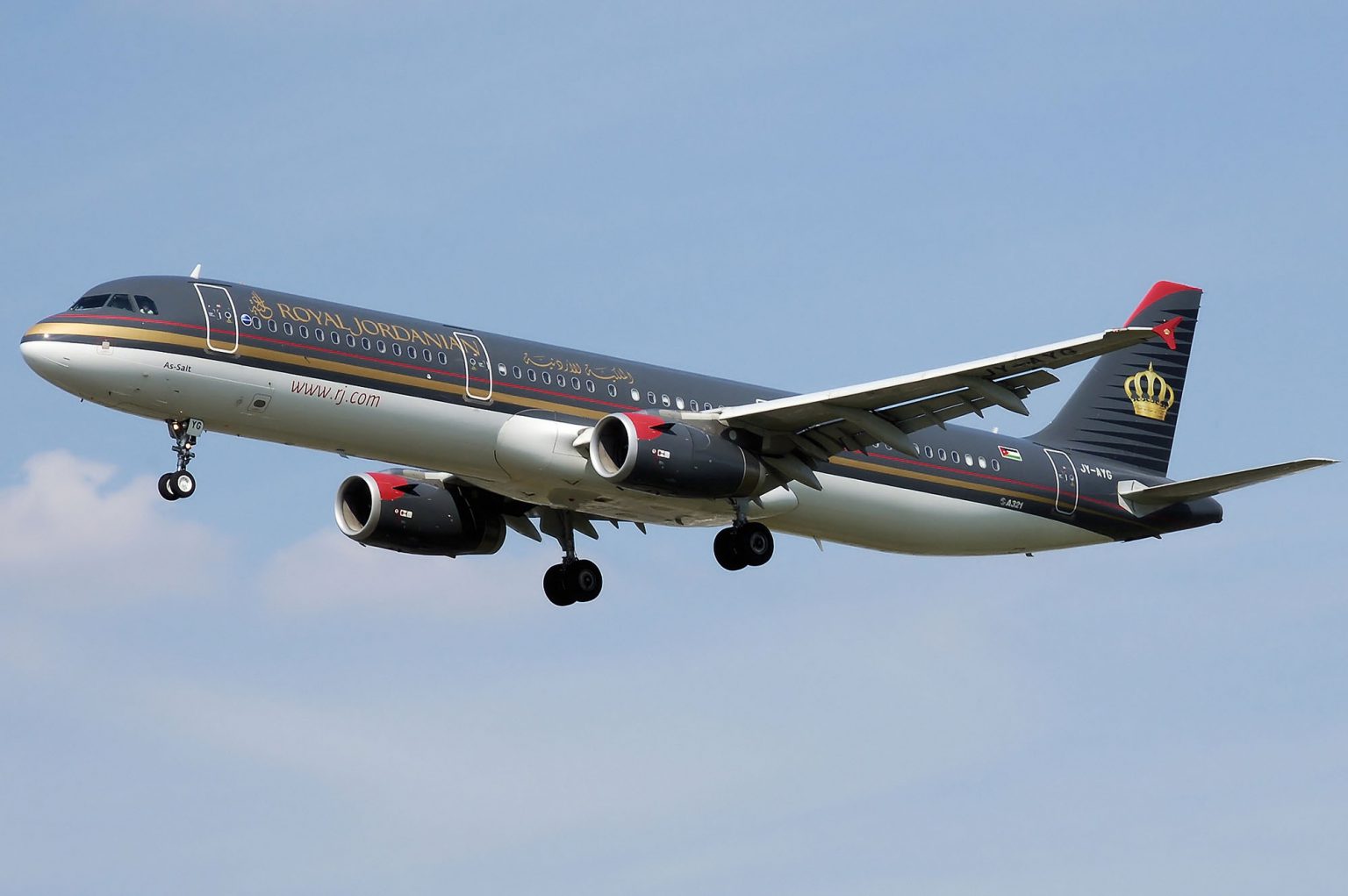 In 1963, His Majesty King Hussein of Jordan issued a Royal Decree for the setting up of a national air carrier. His words were unforgettable. "I want our national carrier to be the ambassador of goodwill and the bridge across which we exchange culture, civilization, trade, technology, friendship and better understanding with the rest of the world." Inspired by this royal vision, Alia (later renamed Royal Jordanian) launched its operations.
Royal Jordanian's role as Jordan's national carrier has now long been established. Today, under the invaluable guidance and directives of His Majesty King Abdullah II, the airline carries out its mission, while continuously modernizing and upgrading its services, renewing its fleet and expanding its route network and operations. Royal Jordanian's headquarters are located in the heart of the capital, Amman, and its flights are operated from Queen Alia International Airport (QAIA). Its modern fleet covers a network of 54 destinations on four continents.
The airline owns Royal Wings, a Royal Jordanian subsidiary company dedicated to charter business, operating from Amman Civil Airport in Marka. It also owns 20% of Jordan Airline Training and Simulation Limited (JATS), 20% of Jordan Aircraft Maintenance Limited (JorAMCo), 20% of Alpha (the flight catering services company) and 6% of the Royal Jordanian Air Academy. In view of its reputation and international level of competitiveness, the airline was honored when the prestigious oneworld airline alliance invited Royal Jordanian to join its elite membership, of which the most important are, American Airlines, British Airways, Iberia, Cathay Pacific, Japan Airlines and others. RJ is thus the first Arab and regional air carrier selected to join any of the three global airline alliances (oneworld, SkyTeam and Star Alliance), and the first airline to join oneworld in the last five years. The airline officially joined oneworld on April 1, 2007, after it completed all technical and technological requirements to become part of the grouping. Royal Jordanian currently has marketing alliances, through code-sharing, with several international airlines including, Austrian Airlines, Iberia, Air Canada, Aeroflot, Thai International, Malaysia Airlines, Syrian Airlines, Gulf Air, Cyprus Airways, America West Airlines and American Airlines.
Vision
To be the Airline of choice connecting Jordan and the Levant with the world.
Mission
To ensure our customers always recommend our airline because we consistently provide:
The highest level of safe, secure and reliable air transportation. A seamless travel experience with exceptional customer care. Value for money through maintaining cost efficiency. To ensure our people are motivated and work productively as a team because we offer: A healthy and stimulating work environment with open dialogue and participation. Competitive employment benefits and rewards. Opportunities for training and career development. Energetic and decisive leadership. To ensure our shareholders invest in the company because we deliver: An attractive return on investment. Sustainable profitable growth. The highest levels of corporate integrity and responsibility. To ensure Jordan will be proud of us because we: Represent the best of Jordanian hospitality and culture. Promote Jordan as a destination and a gateway to the Middle East, to both business and leisure travelers. Support local communities and charities.
Values
We strive for excellence and those who succeed in our company will be:
We enjoy working and succeeding through effective communication, and believe we can achieve more by working together as one team.
We respect people's opinions and learn from our differences.
We make decisions based on hard facts and robust business cases, not on emotion or opinion.
We always provide data to make our point and convince our colleagues.
Reliable
We constantly endeavor to provide our customers with their needs.
We guarantee strict compliance with the company's internal policies and external regulatory requirements.
Committed
We are dedicated to deliver the best to our stakeholders.
We set and achieve high performance standards.
We take responsibility for our actions and our work.
We listen and respond to both our external and internal customer needs.
Caring
We are always understanding and helpful to our customers.
We always try to be supportive and accommodating to our colleagues.
We aim to deliver standards to others that we wish for ourselves.
Trustworthy
We are always honest and transparent with our customers, partners and employees.
We nurture trust and respect in our working environment and promote an atmosphere of open communication.