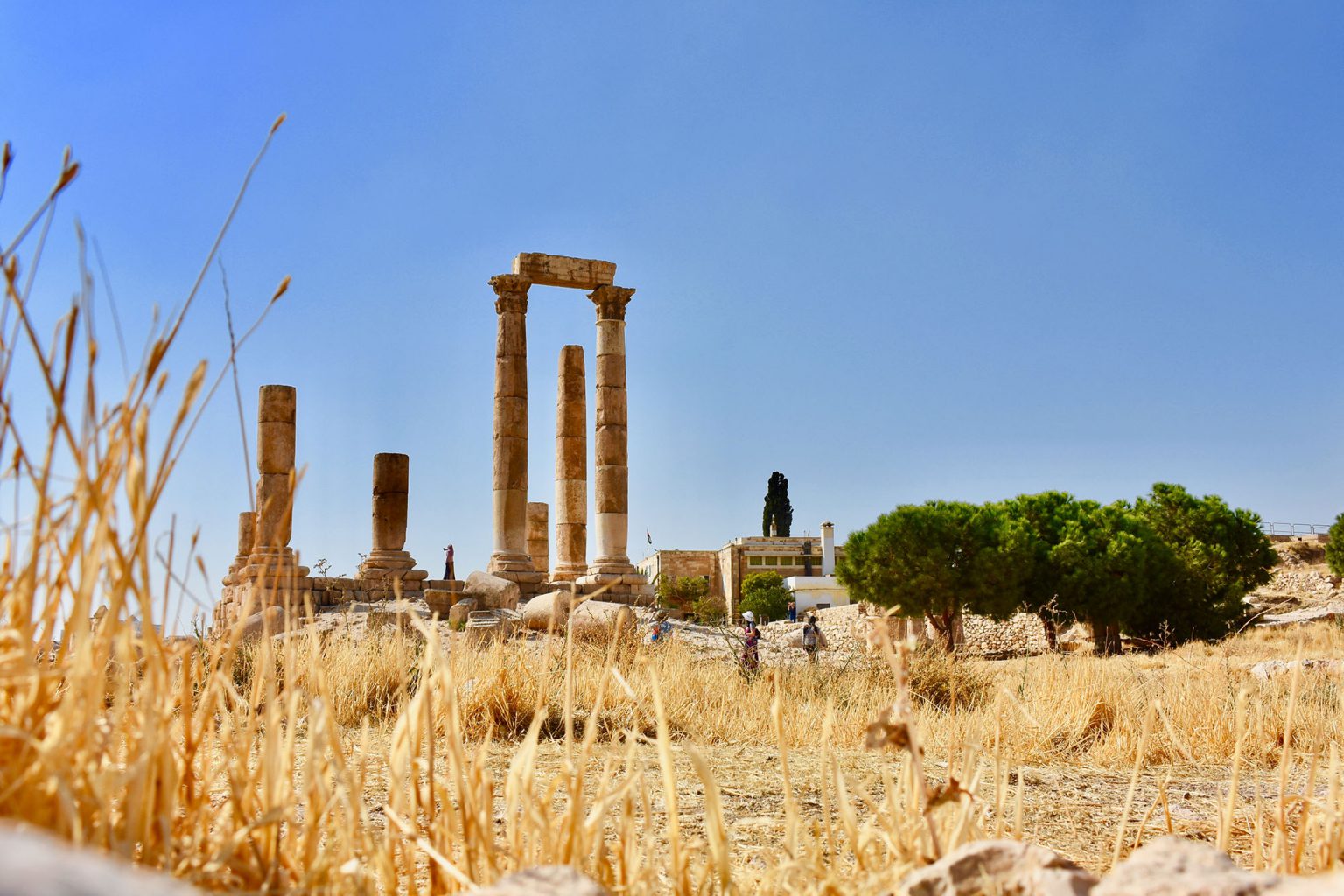 Amman is the capital city of Jordan and a popular destination for business and pleasure. The Mediterranean climate offers little rain and hot summers and cool winters for pleasant travel throughout the year. Your travel planning is made easier with the best deals for airfare to Amman, hotels, and travel insurance from IKB Travel & Tours.
We can help you find the cheapest flights to Amman from major carriers that include Lufthansa, Emirates, Turkish Airlines and others. Landing at Queen Alia International Airport, taxis are available at all times and buses from the airport to downtown Amman run on a consistent schedule.
Amman is built on seven hills and provides spectacular views of Islamic and Roman history and architecture. You can access all this breath-taking city has to offer with cheap flights to Amman with the best rates. The proximity to the Dead Sea provides the perfect spa environment and the spa resorts, beautiful beaches for relaxing, luxury hotels and inexpensive cheap accommodation.
Whether you are looking for flights to Jordan for business or pleasure, there is plenty to enjoy in Amman. Some of the most popular attractions include historical sites, such as the ancient roman amphitheatre, Temple of Hercules, archaeological museum that contains displays of the history of the region and a wide variety of ancient artefacts, including the world renowned Dead Sea Scrolls.
We can help you plan travel to Jordan with the lowest prices for tickets to Amman to help you get near the attractions, parks, internet cafes, and restaurants serving a wide range of food, including traditional Lebanese cuisine and Turkish coffee. Begin planning your trip to Jordan by searching for cheap flights to Amman today.