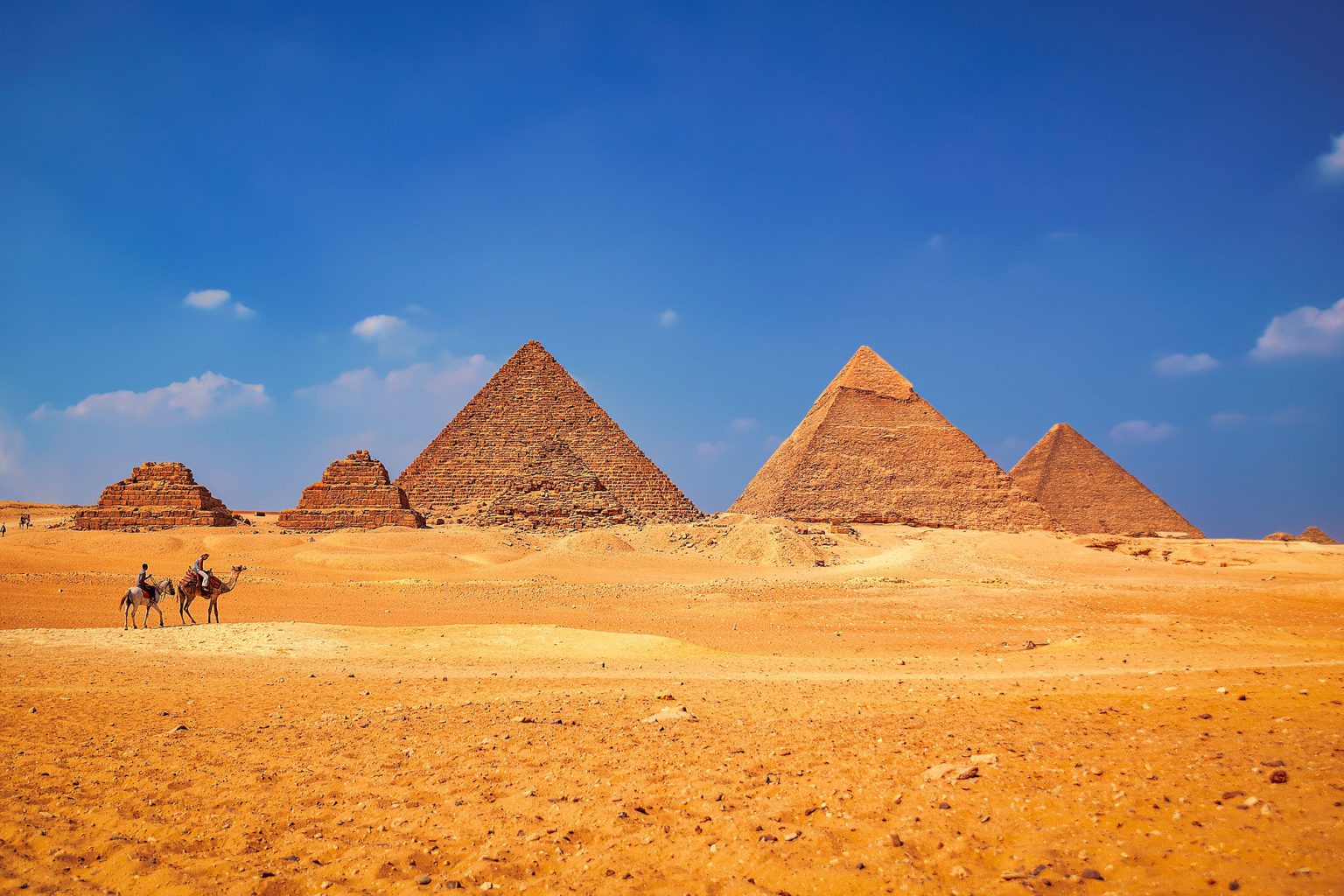 IKB Travel & Tours can help you find the cheapest flights to Cairo. This beautiful city is the capital of Egypt and rich in history. From the Pyramids at Giza and the Sphinx to a wide variety of attractions and historic and cultural sites, Cairo offers something for everyone. We can help you save money and time when planning travel to Cairo, from finding deals on flights to Egypt to travel insurance.
Whether you are looking for cheap flights to Cairo for business or holiday, there are some attractions you should see, in addition to the pyramids. Khan Al-Khalili Bazaar is the place to go for shopping; the Egyptian Museum, and Saladin Citadel, which has a castle, museums and mosques are great choices for a look at the history and culture of Cairo.
The architecture and city design of Cairo are a combination of influences from Egyptian Pharaohs, as well as ancient Roman and Greek cultures. The unique history of this city has created a unique combination in architectural style that can be viewed from the air on your flight to Cairo and throughout your stay in this one-of-a-kind city.
When you arrive on your flight to Egypt, there are many transportation options. You can take a taxi or buses from the airport after your flight to Cairo. Once you are in the city, transportation is easy with the Metro system and buses run on a fairly regular schedule for convenient travel without a car.
Browse our website to find cheap tickets to Cairo from Egypt Air and other carriers. Search and compare flights to Cairo on our website for the cheapest flights to Cairo. Whether on business, romantic getaway or on vacation with children, we can help you plan your trip and save money on travel to Cairo.