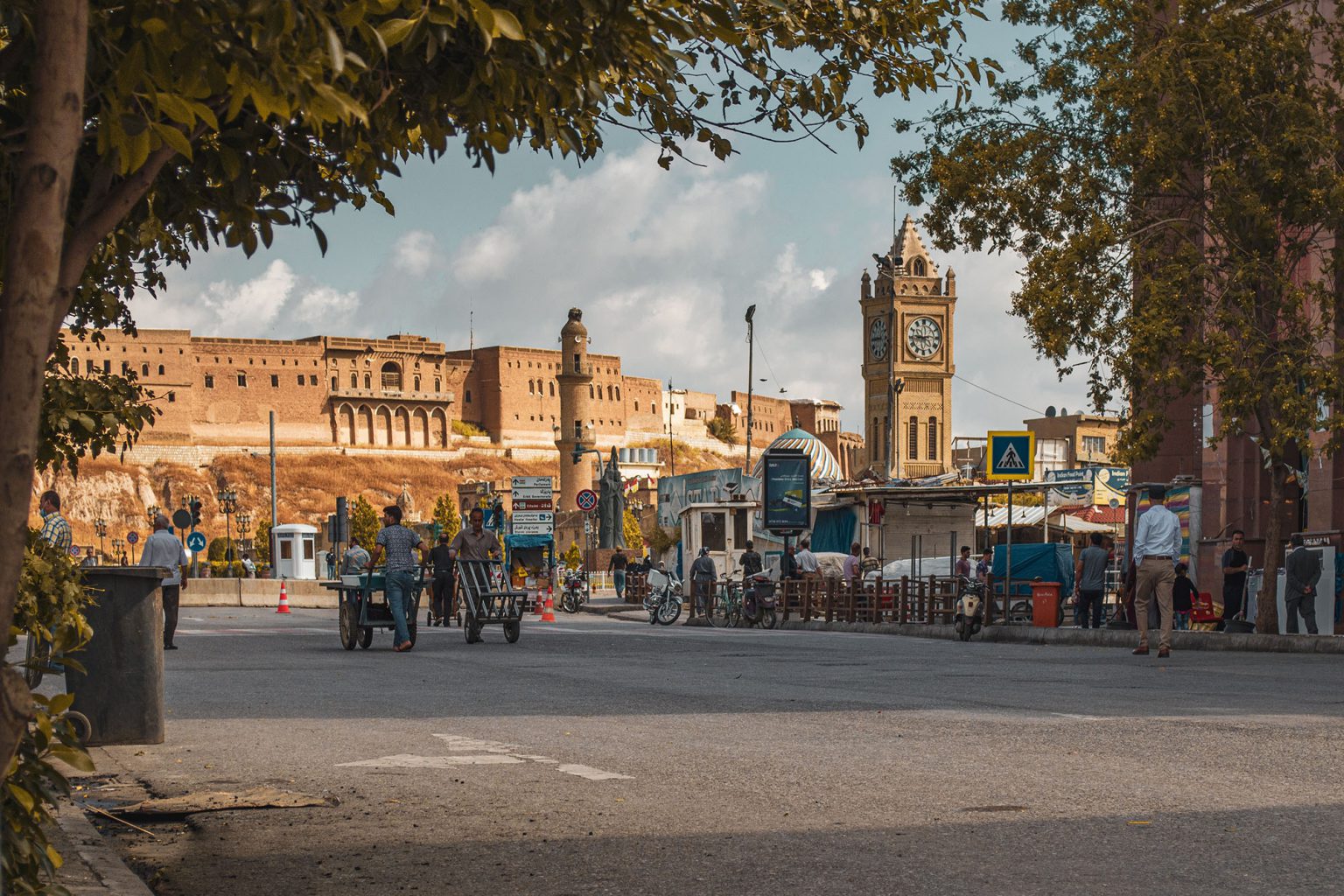 Erbil International Airport is located in the Kurdistan Autonomous Region of Iraq. Erbil began as a military base in the 1970s and the newest modern facility was opened in 2005. At IKB Travel, we can help you find the cheapest flights to Erbil International Airport or flights to Sulaymaniyah airport, the other of the two airports in Kurdistan.
When you fly to Kurdistan, you have access to the business centre's, as well as Kurdish cultural and historical heritage of the city. The province of Kurdistan was established in the 12th century and the historic and architectural attractions, as well as the surrounding mountain ranges provide stunning views from your flight to Kurdistan and your hotel room window.
Flights to Erbil are convenient for experiencing the Kurdish cultural heritage in the region from the 12th century. This region has been home to many groups of people throughout its history, dating back to antiquity and Kurdistan is now comprised of parts of Iraq, Iran, Turkey and Syria. Things to visit include the ancient city at the center of Erbil and the Citadel of Arbil. Beside the cultural and historic attractions, visitors can find universities, cafes, shopping and fair grounds to be more than sufficient to occupy leisurely time, even if you are visiting for business.
This area remains relatively peaceful and is working for growth through various initiatives and advertising campaigns have been aimed at attracting commerce to the area that have an emphasis on the more peaceful and democratic feeling of the region.
In addition to finding the best deals on flights to Kurdistan from Austrian Airlines, Lufthansa, Royal Jordanian and other charter flights from other carriers, we can help with travel insurance at competitive rates. Use our services to search for flights to Erbil and hotels to conveniently plan your trip to the Kurdistan Autonomous Region, as well as your flight to Erbil International Airport.